About Sunshine Toastmasters Club
Chartered in December of 1999 Sunshine is a club that has passed the test of time.
A safe, comfortable and conducive environment which has churned out legends. The club has had past area, division and district officers while many of them have taken their learning and started their own toastmasters clubs.
A fantastic place to network as you will find Engineers, doctors, lawyers, MBA graduates, flutists, ventriloquists and a bunch of exhilarated students. Active, vibrant and eagerly waiting for a Thursday to add some sunshine to our lives. A place to fail, a place to learn and a place to grow. We are Sunshine!
MISSION : To help people achieve their full potential and realize their dreams. To help members improve their communication and leadership skills, and find the courage to change.
Golden Gavel + award was won by 11 of the 304 clubs in district 92. We are ecstatic to say that Sunshine is one of them.
The hard work, dedication and tenacity shown by Sunshine in this one year is truly commendable and this is definitely a great chapter in the history of Sunshine.
Kudos to Presidents TM Samarth and TM Shiva for envisioning such an impossible feat and delivering on the same. There's also no doubt that it wouldn't have been possible if not for the commitment shown by each and every Sunshiner.
President's Distinguished Club
The highest level of recognition available. The club met the membership prerequisite and achieved at least nine of the 10 goals.
2018 – 2019, 2017 – 2018, 2016 – 2017, 2015 – 2016, 2014 – 2015, 2013 – 2014, 2012 – 2013, 2011 -, 2012, 2010 – 2011, 2009 – 2010, 2008 – 2009, 2007 – 2008, 2006 – 2007, 2005 – 2006
The club added five new, dual or reinstated members during August and September.
2019 – 2020, 2017 – 2018, 2016 – 2017, 2015 – 2016, 2014 – 2015, 2013 – 2014, 2012 – 2013
Talk Up Toastmasters Award
The club added five new, dual or reinstated members during February and March.
2019 – 2020, 2018 – 2019, 2016 – 2017, 2014 – 2015, 2012 – 2013, 2008 – 2009, 2004 – 2005

The club added five new, dual or reinstated members during May and June.
2018 – 2019, 2014 – 2015, 2013 – 2014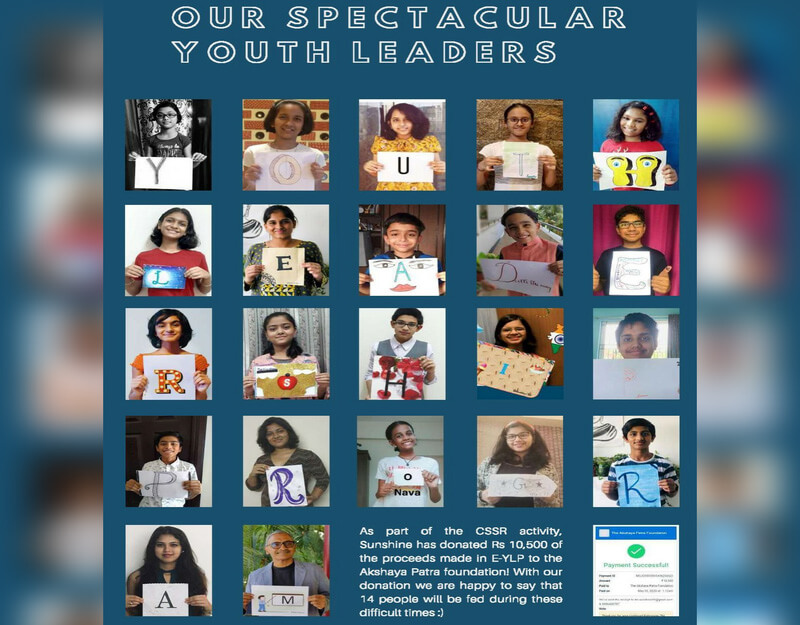 Youth Leadership Program (YLP)
The Youth Leadership Program is a workshop consisting of eight one- to two-hour sessions that enable kids of age 10-18 to develop communication and leadership skills through practical experience. The program is presented during or after school, or on weekends. Kids learn to:
Evaluate present speaking ability || Organize and give speeches || Give impromptu talks || Control voice, vocabulary and gestures || Give constructive feedback and more
The Speechcraft program allows experienced Toastmasters to present the fundamentals of public speaking to NON-MEMBERS. It is designed as a crash course for participants to quickly grasp the art of public speaking, build confidence and have a sneak peek into the world of Toastmasters. It can be offered as an integral part of the club meeting or as a seminar-style program presented outside the club. It can be conducted in four, six or eight sessions.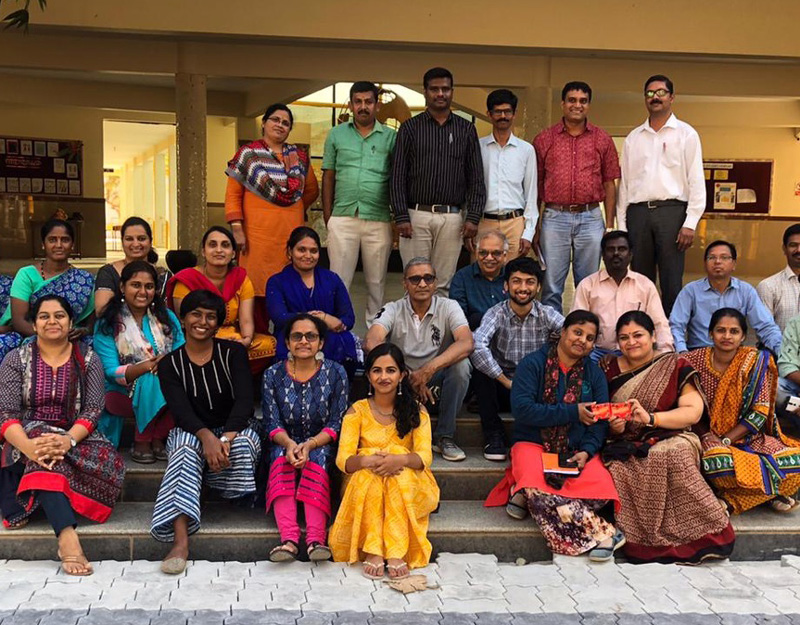 Ramaiah Toastmasters Club (Mentorship)
Sunshine Toastmasters is the official mentor for Ramaiah Toastmasters club which started in 2019. Being situated in one of the best colleges in the State, Ramaiah TMC has already achieved Presidents Distinguished Club in its first year itself. Having successfully completed their 50th meet we are eagerly waiting for the wonders that this club will perform.